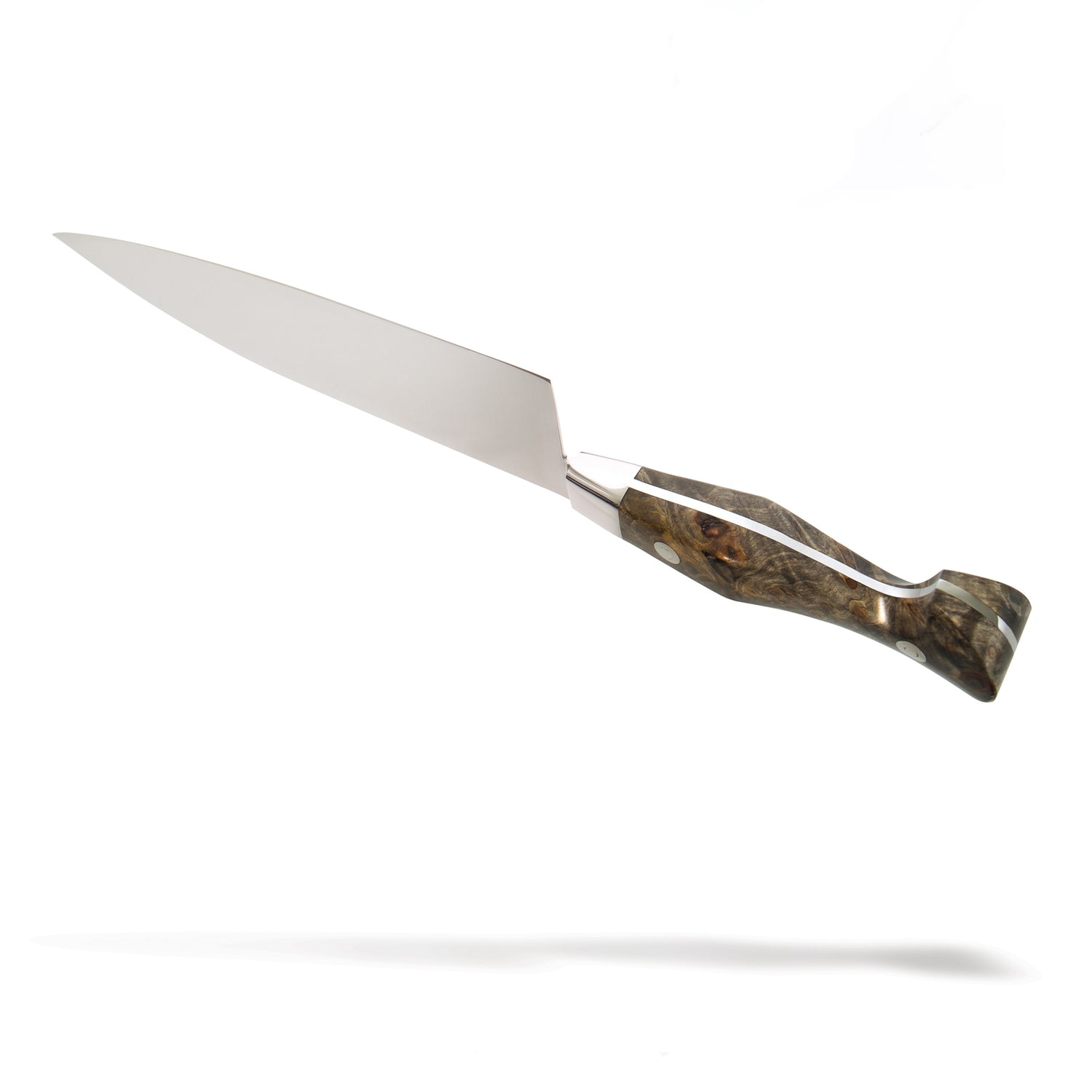 Product Details
Blade Length: 7 in
Overall Length: 12 in
Steel: AEB-L Stainless Steel
Handle Material: Stabilized Buckeye Burl with Stainless Steel Bolster
Rockwell: 62
Weight: 6.4 oz
Spine Thickness: 0.100"
Blade Height at Heel: 1.9"
Read our steel and care guides to learn how to care for your knife.
Buckeye burl varies in color and grain structure and may vary from the displayed photo, as each piece of wood is unique.
Classic
Town Cutler's original knife line with superb edge geometry and a refined fit and finish has proven the test of time. Our Classic line is razor-sharp, with blades made from AEB-L stainless steel, for when a precise and fine edge really counts. An elegant, curvaceous handle supports a wide range of grips, allowing for continuous comfort and maximum control.
Shop All Classic
I have been searching for a good knife . This one is slim and cuts well . I just which I had some way storing it . It's a drag to have to put it in a box every time I use it . Not sure what the solution is .