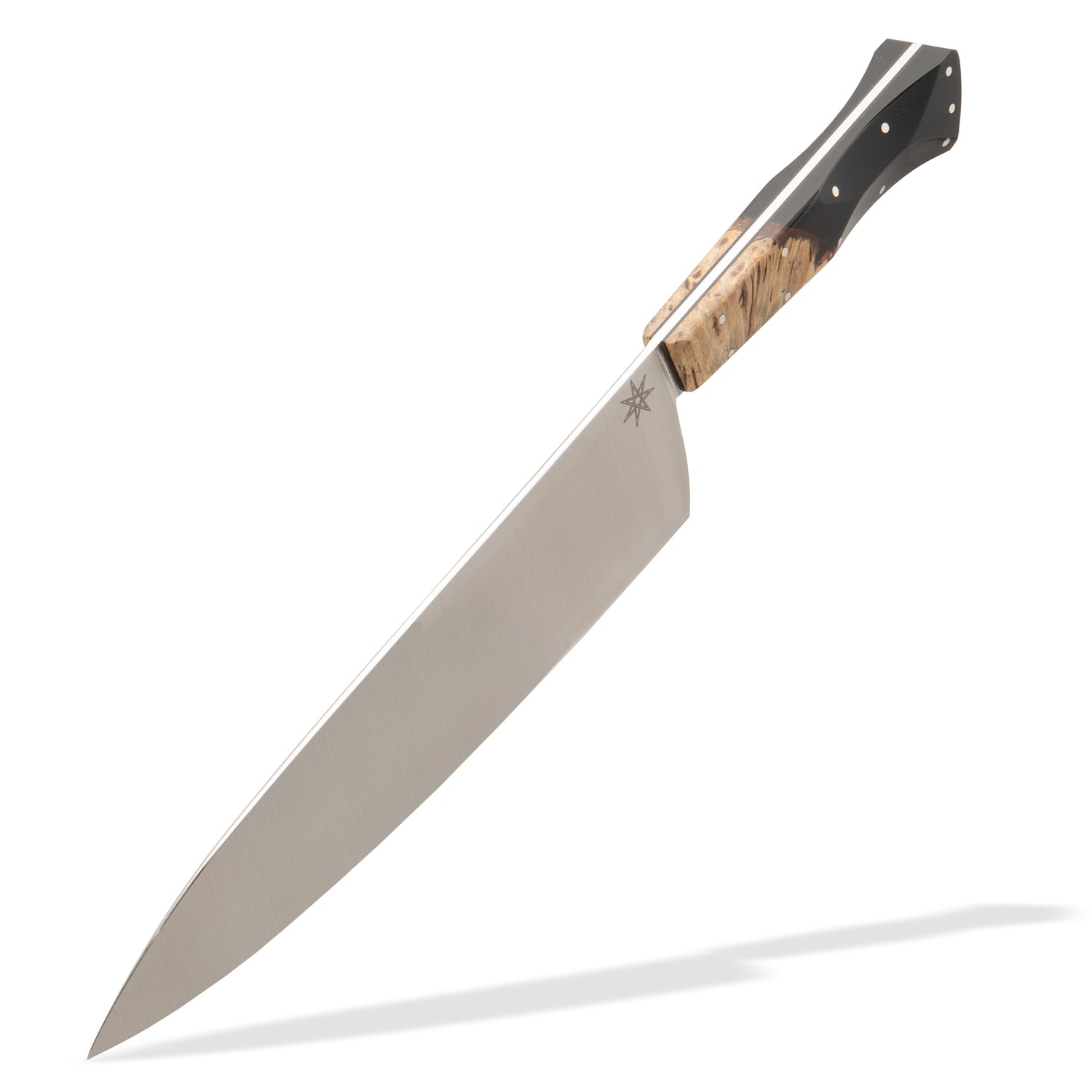 Product Details
Blade Length: 8.5 in
Overall Length: 13.75 in
Steel: Nitro-V Stainless Steel
Handle Material: Live-edge Buckeye Burl in Black Midnight Resin with Black G-10 Liner and Nickel Silver Frame Pins
Rockwell: 61
Weight: 6.7 oz
Spine Thickness: 0.100"
Blade Height at Heel: 2"
Read our steel and care guides to learn how to care for your knife.
Each handle is unique and showcases the natural variation in the wood and casting process.
Desert Dawn
Inspired by the high desert Nevada night skies. Made with Nitro-V stainless steel, which is known for its high corrosion resistance and long-lasting edge retention. The handles showcase live-edge Buckeye Burl set in black midnight resin, blue metallic flakes, and nickel silver frame pinning.
Shop All Desert Dawn
Great wedding gifts!
I have given these knife sets 3 times in the last 3 years and they have been the favorite knife of the couple. They are beautiful, and outstanding knives! Our couples say they are their favorite go to knives!
This is just the nicest knife I won't ever need another one
Favorite Knife
This is my favorite knife to use and it also makes a great gift. People are always blown away by how sharp this knife is and how nice it feels to use.