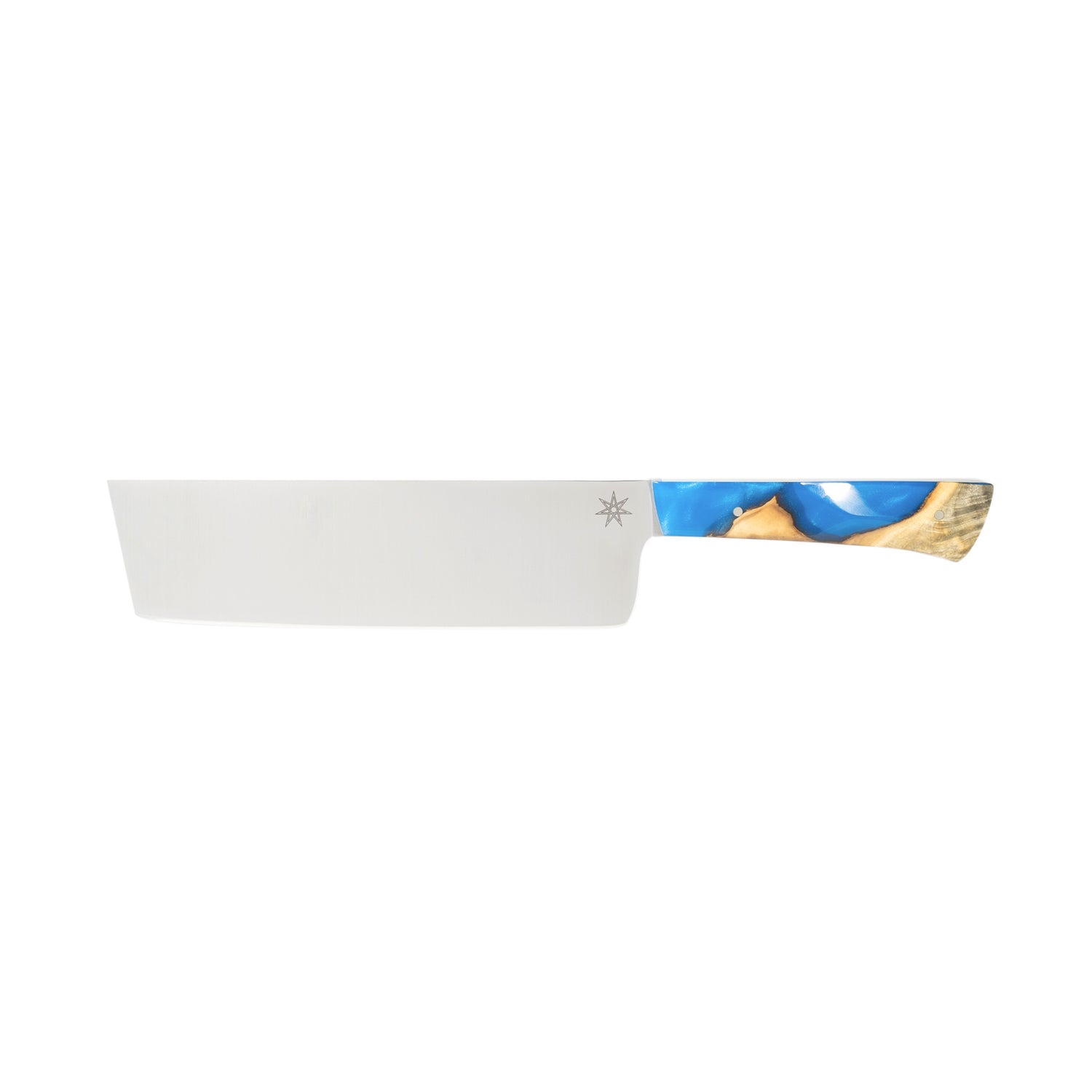 Details
Steel: Nitro-V Stainless Steel

Handle Material: Live-edge Buckeye Burl in Blue Metallic Resin with Blue G-10 Liner and Nickel Silver Pins. Each handle is unique and showcases the natural variation in the wood and casting process.

Blade Length: 7 in
Rockwell: 61

Care: Read our Knife Care and Maintenance Guide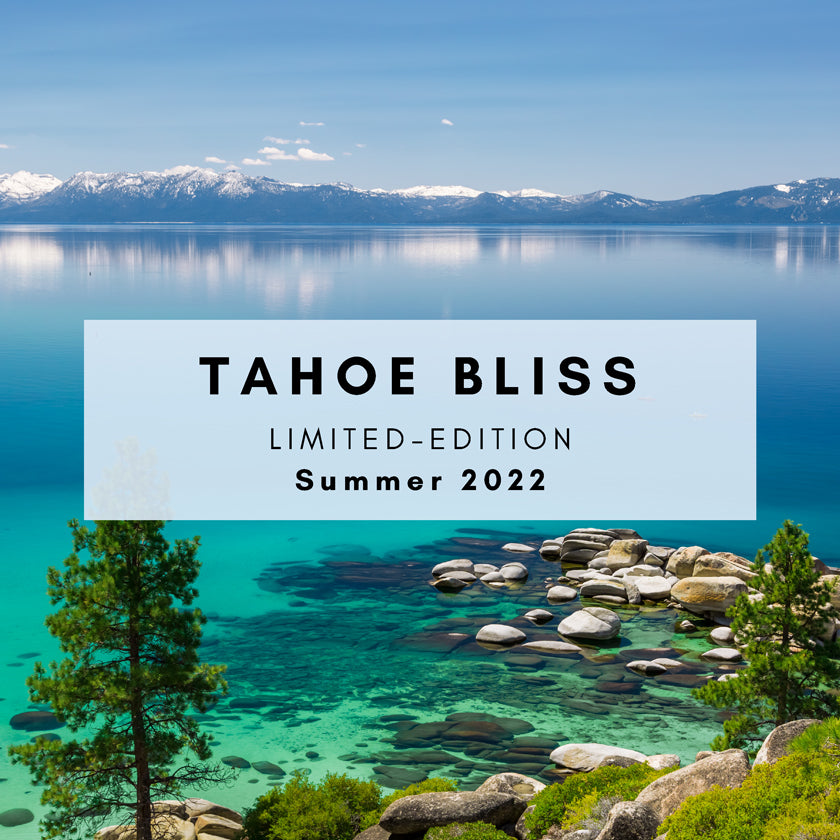 The beauty of Lake Tahoe in your hands.
This summer, we're celebrating an iconic landmark of the West Coast with Tahoe Bliss, our limited-edition line of kitchen knives. Tahoe Bliss features live-edge Buckeye Burl set in a semi-translucent blue resin that mimics the fresh clear waters of Lake Tahoe and its surrounding mountains.
Treat yourself to Tahoe Bliss this summer with our handcrafted knives that will give you cuts crispier than a jump into an alpine lake.