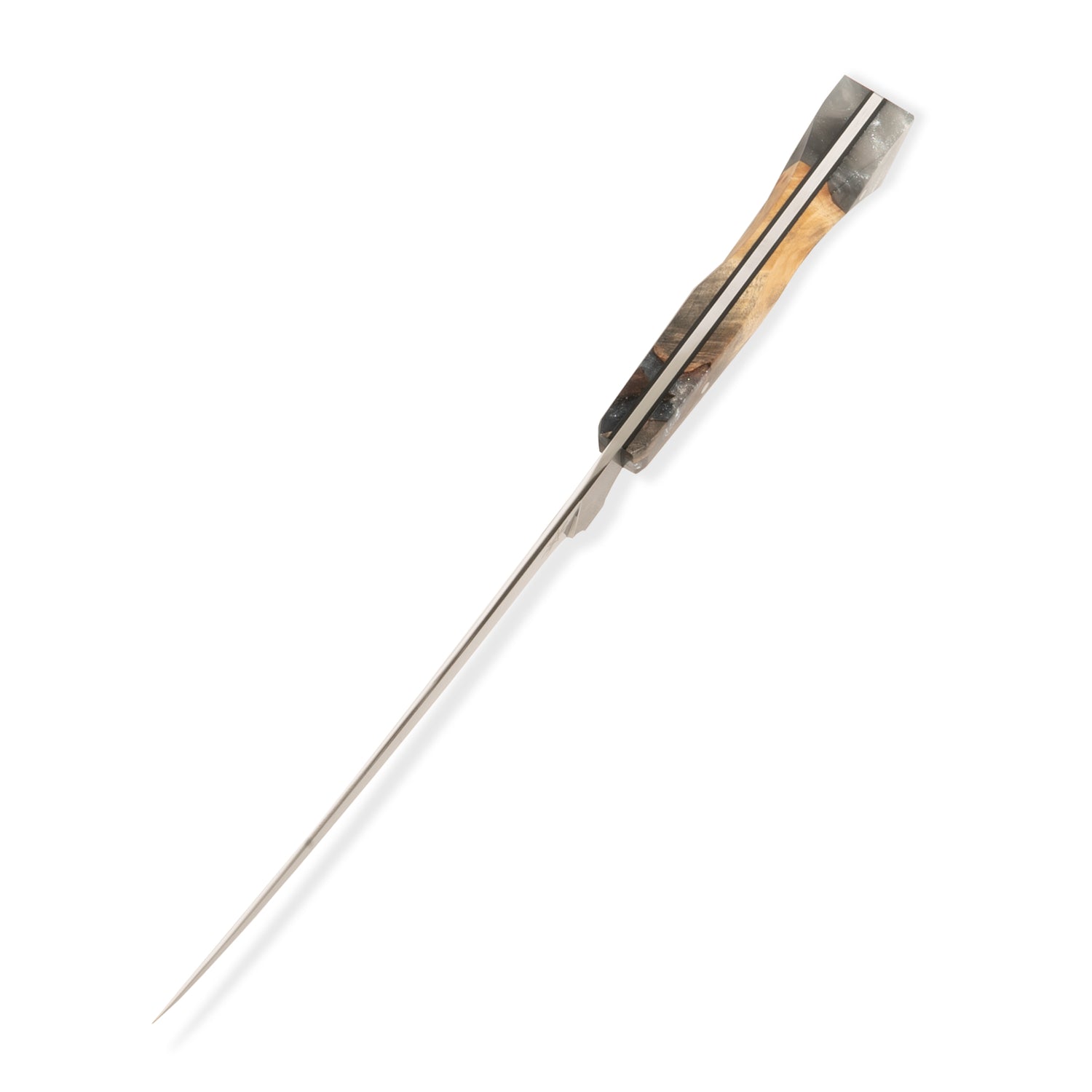 Product Details
Blade Length: 6 in
Overall Length: 11.75 in
Steel: Nitro-V Stainless Steel
Handle Material: Live-edge Buckeye Burl in Silver Metallic Resin with Black G-10 Liner and Nickel Silver Pins
Rockwell: 61
Weight: 3.6 oz
Spine Thickness: 0.100"
Blade Height at Heel: 0.70"
Read our steel and care guides to learn how to care for your knife.
Each handle is unique and showcases the natural variation in the wood and casting process.
Ag 47
Elevate your culinary skills with Ag 47, our latest collection of kitchen knives. These knives pay homage to the rich past of our home region and are expertly made in the Silver State. With outstanding performance and exceptional quality, Ag 47 presents a refashioned variation on our most popular knives.
Shop All Ag 47