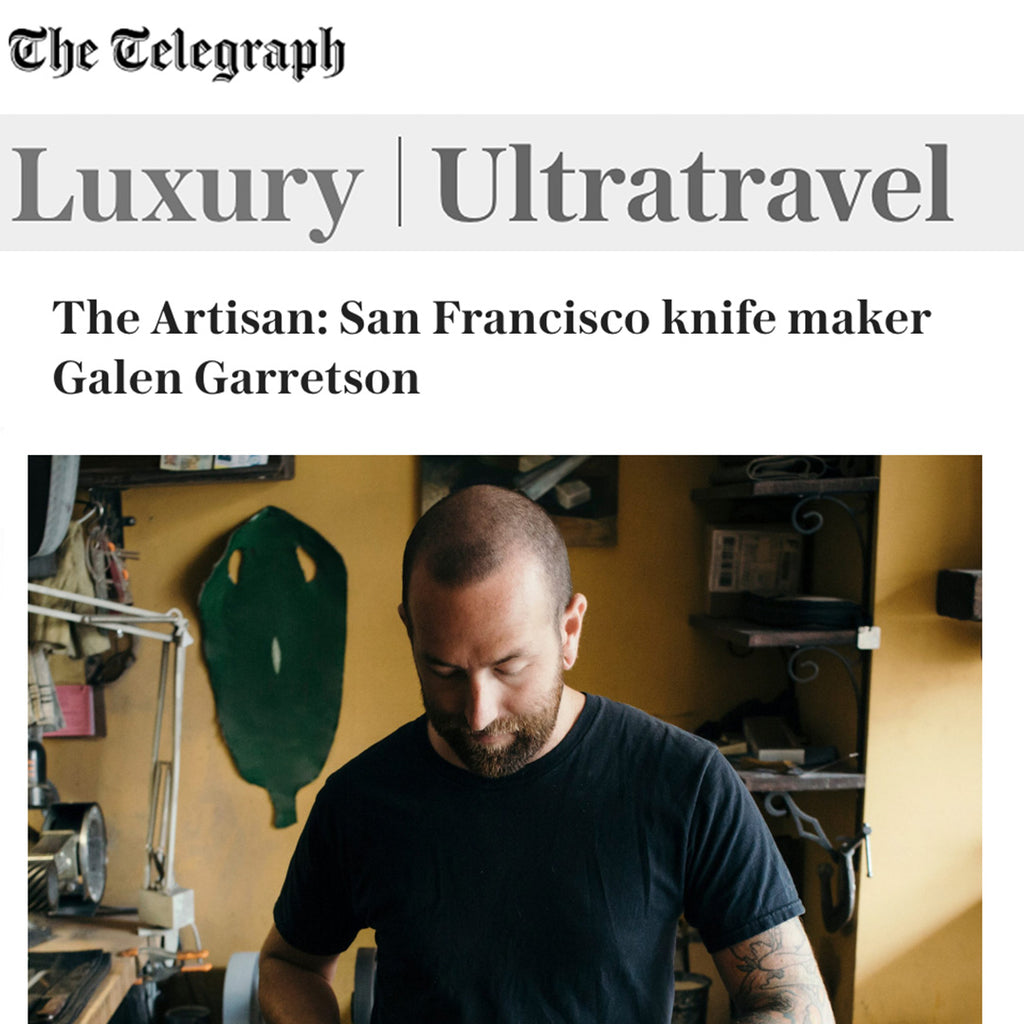 The Telegraph's Ultratravel talks to Galen Garretson about knife making and Town Cutler knives. 
"A former chef and now the owner-operator of Town Cutler, the 32-year-old is probably the city's most notable knife maker.
When Garretson quit three-Michelin-starred Quince to open his ochre-walled atelier in San Francisco's central Nob Hill neighbourhood in 2011, he stocked Japanese and German brands – go-tos for professional chefs – but it was always his goal to make his own. Inspired by Bob Kramer – who Garretson describes as the poster boy for American knife making – and master smith Aaron Wilburn, Garretson would spend off hours developing shapes and tooling around, riding his motorcycle five hours north to Wilburn's Redding workshop whenever he could, to refine the techniques he was gradually teaching himself.